Discover an authentic menu that offers botanical dishes, prepared with passion.
Fairly traded and tasty, let our baristas prepare the perfect coffee for you, or enjoy a latte with matcha, reishi cocoa, turmeric or beetroot!
The pleasure of eating well combined with the diversity of food, for a gourmet and memorable gastronomic experience.
Botanical Cuisine
We believe that the quality of a dish begins with the choice of food. That's why our gastronomical offer combines the freshness of botanical ingredients with the benefits of superfood, presented in a modern and attractive way. We aim to provide everyone with a colourful and tasty cuisine through a generous choice of gluten-free, vegetarian and vegan dishes. Eat more plants and you'll be doing your bit for the planet
Meeting Point and Social Destination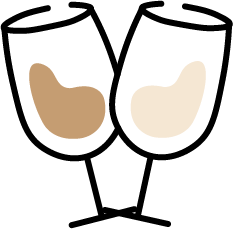 Morning coffee, festive brunch or 5 to 7 work days; freshness and aromas are on the menu, whatever the time of day.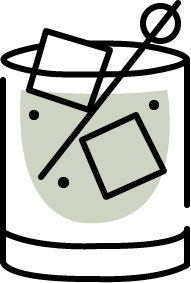 Unique Cocktail Menu
From the biodynamic and seductive wine list to the beers of local microbreweries, as well as our unique mocktails. Let's toast in a warm and invigorating atmosphere. Du to covid-19 we are only open for pick-up and deliveries. You can buy one of our bottle of wine when you purchase take-out meal.
Flavours & Discovery Are on the Menu